Depending on if you are on a smartphone, tablet or laptop MY Google Business Listing looks different in the screen.
In the three screenshots bellow, I've shown where the 'Review' button is in each case. Please click here to visit the Google search results page that features my Google Business Listing.
When you submit a review you should give star rating & can also leave a written review.
Submit Review on Smartphones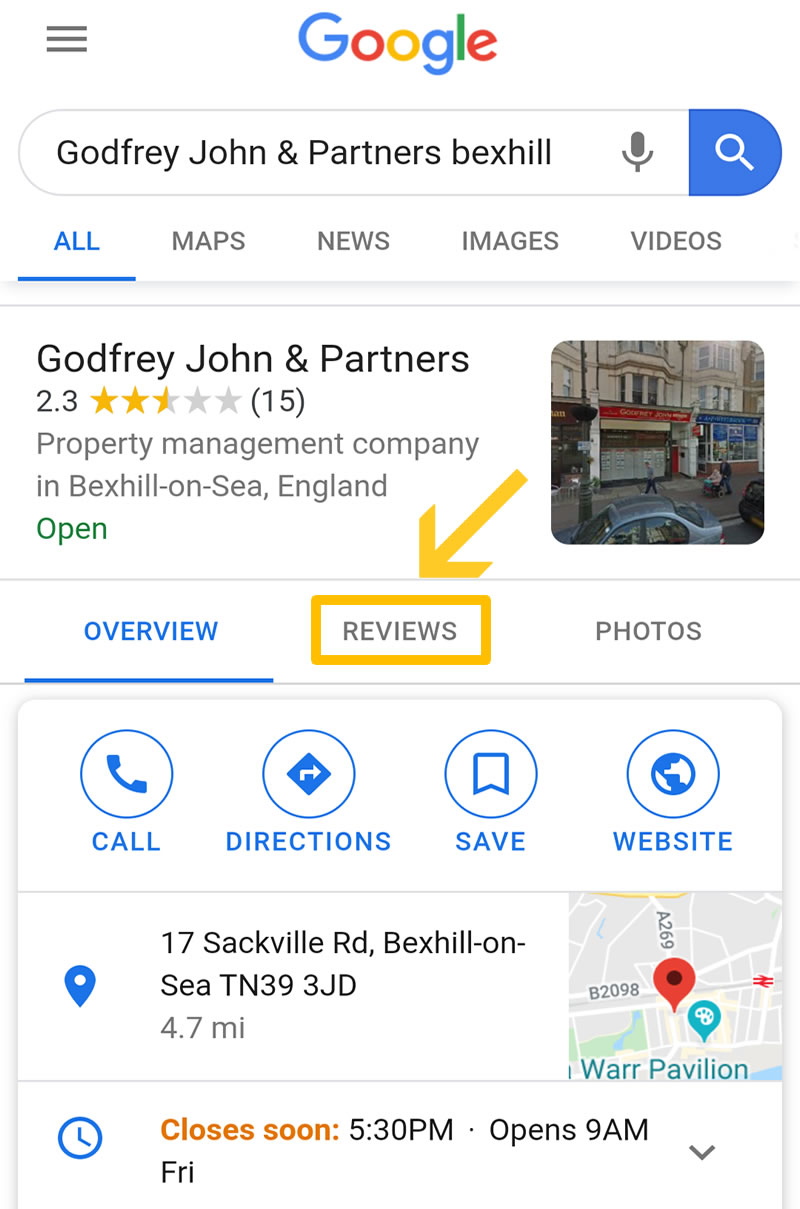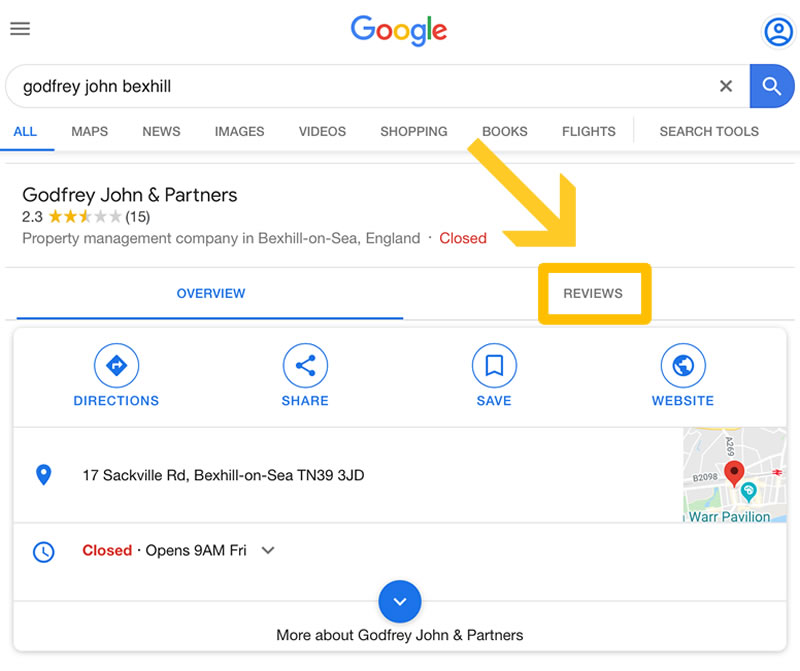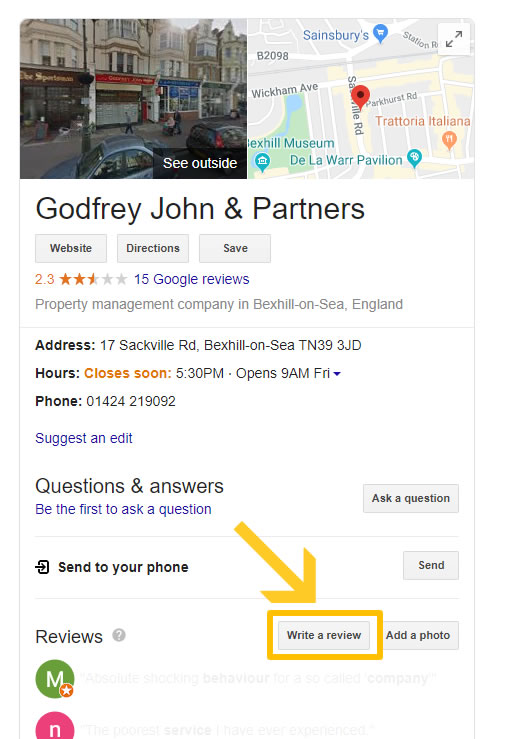 Get in Touch
Please get in touch s using our contact form & email or by phone.
Tel: 01424 219092